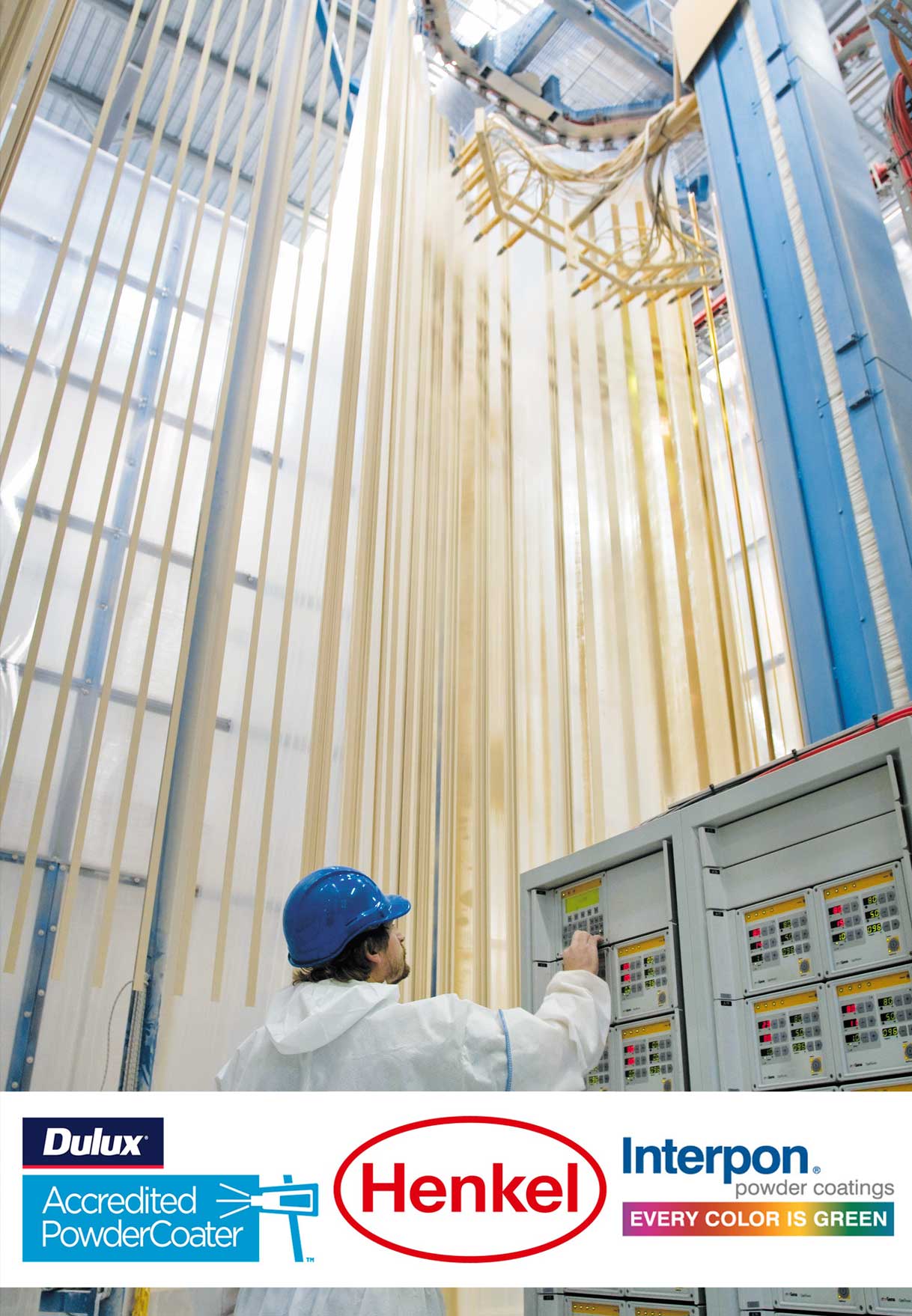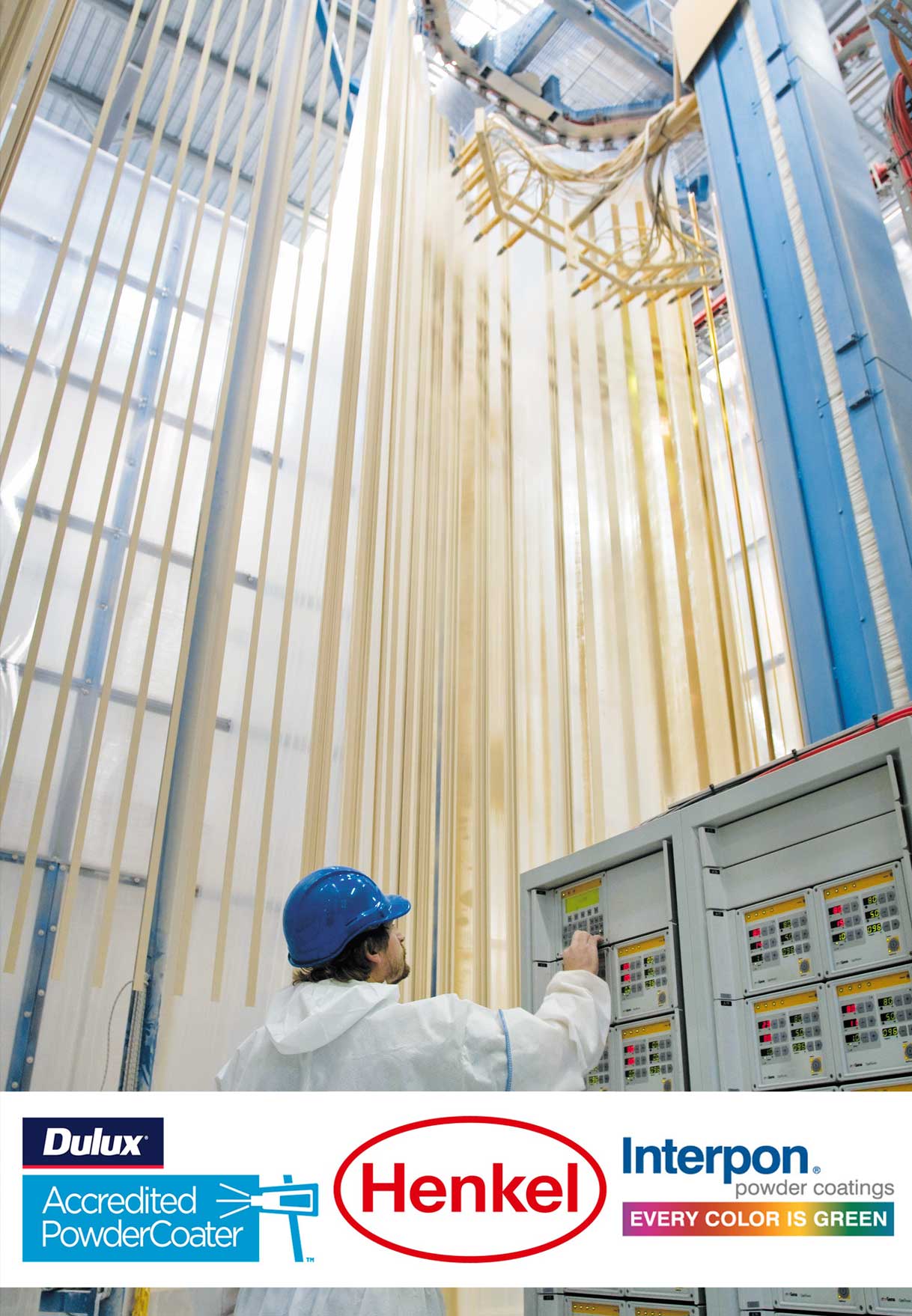 Powder Coating
---
Powder coating is an electrostatic process where fine paint particles are sprayed onto the surface of pre-treated aluminium. In a similar way that iron filings attract to a magnet, the coloured powder adheres to the aluminium coating surface due to the electrostatic effect. Once the powder is applied, the aluminium is then baked in an oven to achieve a highly durable, painted finish.
G.James undertakes an extensive, chromate conversion pre-treatment process prior to the application of the powder ensuring an improved level of corrosion resistance for the base aluminium surface.
G.James is a Dulux and Akzo Nobel approved applicator offering a selection of standard and high durability grade powders in an extensive range of colours, gloss levels and metallic shades.
We are also a licensed applicator of the Effecta process which replicates the colour and appearance of timber grain onto flat-faced aluminium profiles.
 
Powder Coating Benefits & Characteristics:
 
Extensive colour range
Excludes extrusion die lines
Small scratch marks can be repaired (touch-up process)
Powder coating is an efficient and economical process